Gradually, Then Suddenly Crowdfund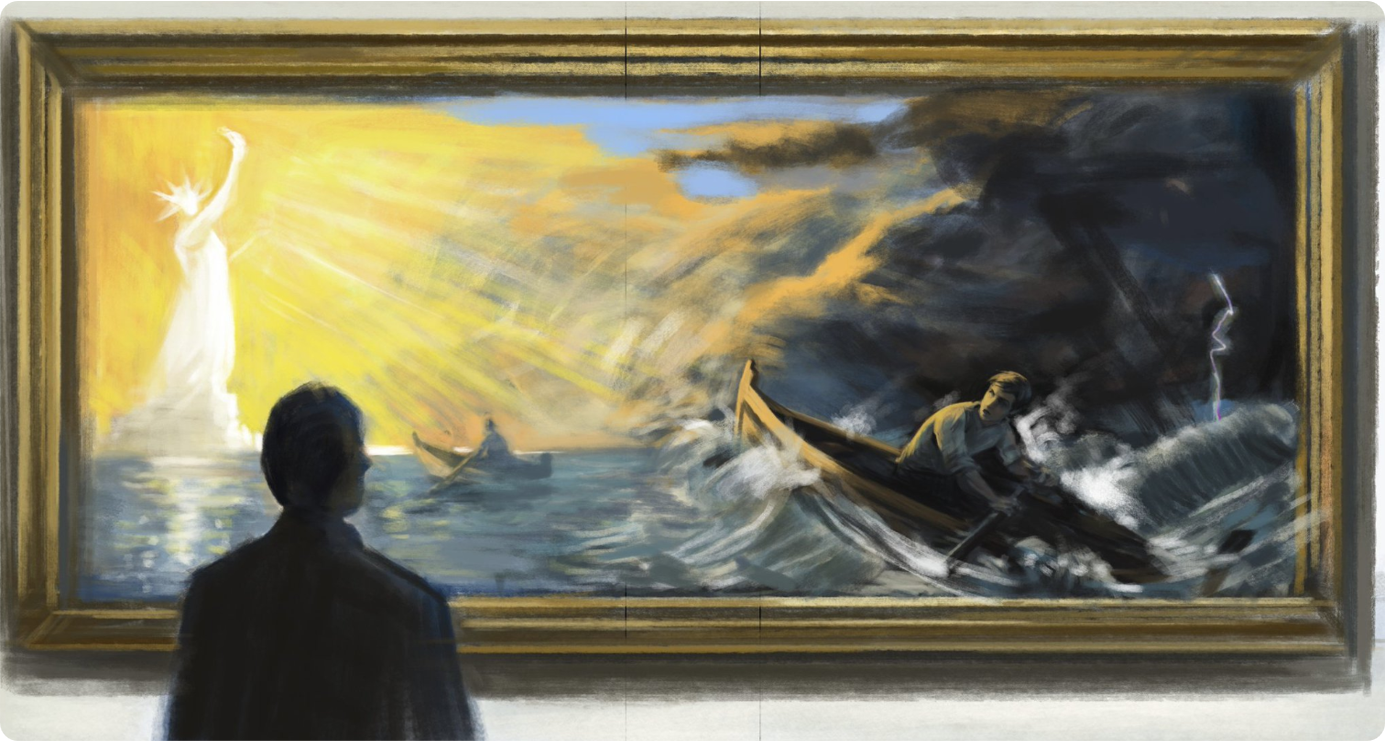 The print version of the Gradually, Then Suddenly book will be available the first half of October. Contribute to the crowdfund through one of the tiers below as a way to support the book and author, Parker Lewis.

There's something for everyone–from a free download of the first chapter (Bitcoin Obsoletes All Other Money) to a signed edition of the hardcover, to a five pack bundle of the hardcover book (unsigned), to custom framed cover art and even the opportunity to get the author to personally help anyone you care about understand bitcoin from zero to one!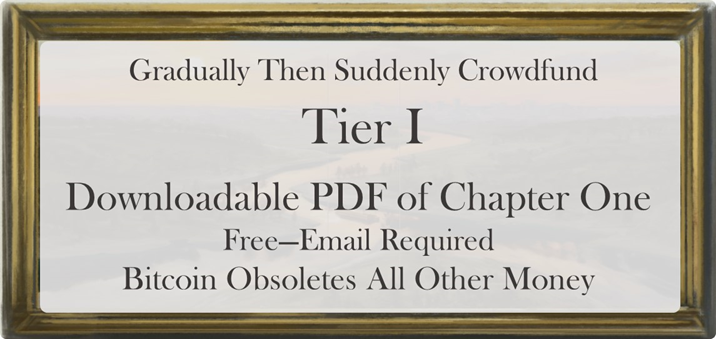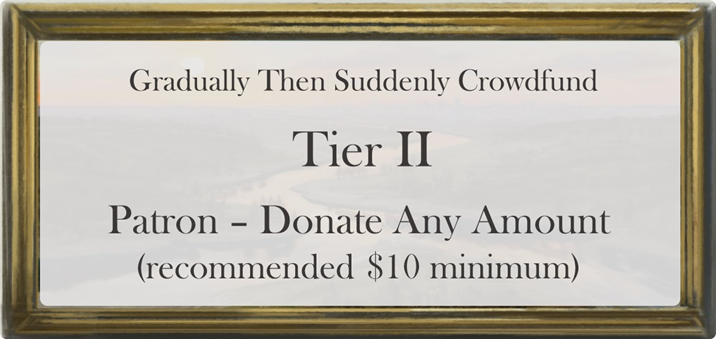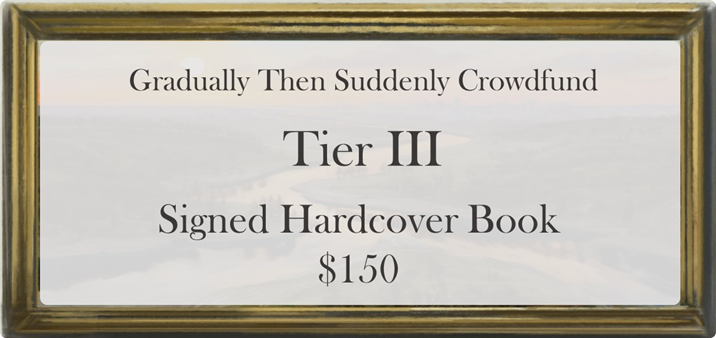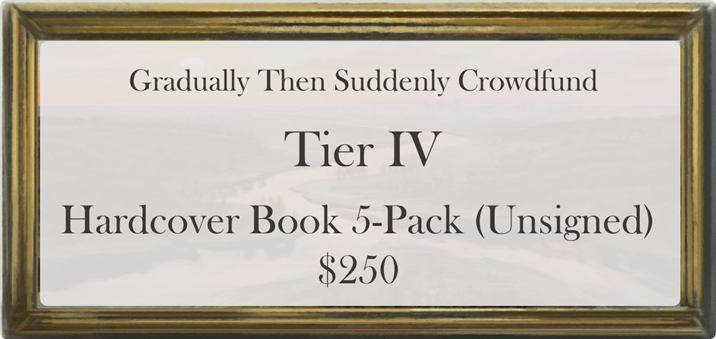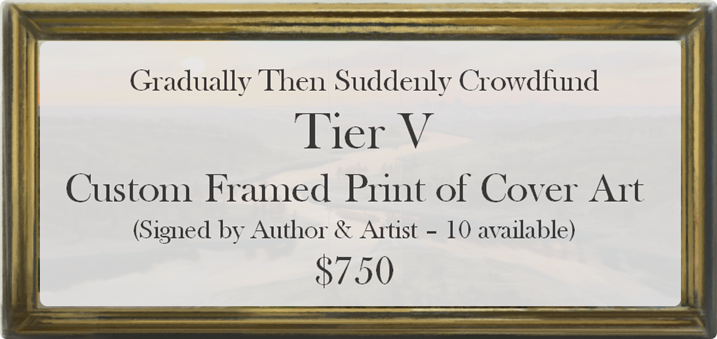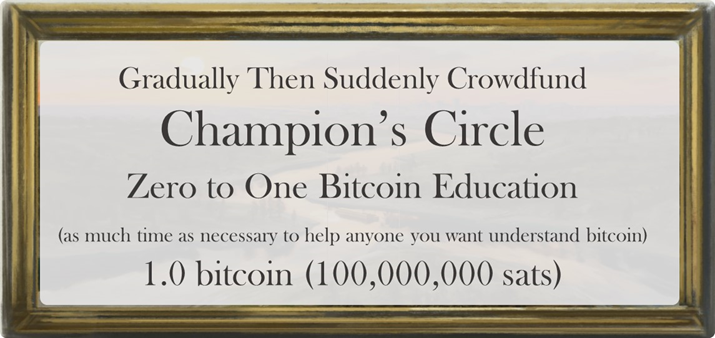 Gradually, Then Suddenly Cover (close-to-final)
Front (R) and Back (L)