BitBlockBoom + Book Update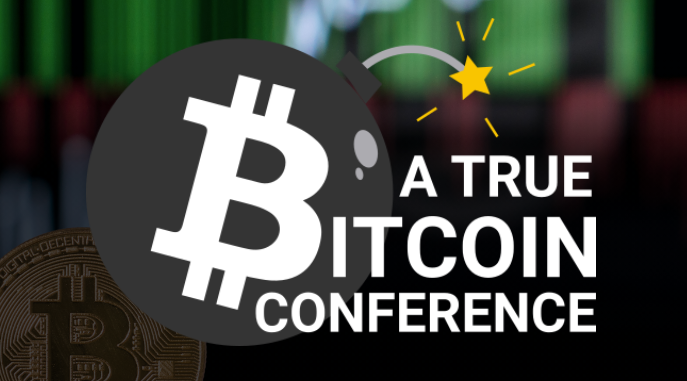 Housekeeping
First. Thank you to everyone who has signed up for the blog. As I mentioned this morning on Twitter, I'm going to be transitioning off Twitter, moving 100% to the blog and a newsletter format. The official date is October 1, 2023.
Twitter has become functionally unusable with bots, and I've been shadow banned for at least a year or two. I'm honestly ready for less doom scrolling too. Streams of other people's thoughts really can't be all that good for you to be honest. So, I'm going to trust the power of my network to share the blog with friends, family and colleagues (that's you!).
I'll be writing weekly in short form, maybe the occasional long form too. But everything I write will be high signal. I promise I won't write just for the sake of writing. Most weeks I will choose one, two or three current events that have happened in the world or bitcoin, while providing my own commentary. I'll also keep people updated on high signal events happening in the bitcoin world, whether I'm attending or not.
This week is a bit unique but equally important call to action. And to that point, today's post is about BitBlockBoom–the bitcoin conference happening next week in Austin, TX–and why you should come plus an update on my book which I'll be publishing under the (same) name Gradually, Then Suddenly!
BitBlockBoom (Aug 25 & 26th) > Why You Should Go
Before I get into a history lesson, I will provide a TLDR:
1) Get a ticket to BitBlockBoom. It is next week (August 25th & 26th)
2) It is the best non-technical bitcoin conference in my opinion.
3) BitBlockBoom is 100% signal, 0% noise. If there is noise, Gary escorts it out.
4) The quality of bitcoiners that go (and that you'll meet) can't be beat.
5) The speakers are bitcoiners and the sponsors are not crypto companies.
6) BitBlockBoom is not funded by crypto companies. It is a bitcoiner conference.
7) If you're not coming and don't have a good reason, it is high time preference.
8) This conference is about the bitcoin community and building relationships.
9) BitBlockBoom is in Austin, TX–the bitcoin capital of Texas and Tennessee.
10) Many bitcoiners owe a great debt of gratitude to Gary Leland, history lesson:
If you've been, you should know but even for those of you out there who have been and might be on the fence, let this serve as an important reminder.
Three years ago (in August 2020) the world was locked down due the greatest scam of my lifetime, next to maybe the dollar (or all fiat currency). Gary Leland was in a difficult position because functionally the entire world was locked down and every bitcoin conference had been canceled.
Gary stepped up. He was a leader when most everyone else cowered (not that everyone was a coward).  To cower is to be fearful and the vast majority of the world was scared. But Gary went ahead and had BitBlockBoom in 2020.

Going in, no one knew how many people would go or who would show. There was a system with red, orange, and green wristbands. The colors signaled your relevant comfort level–shake hands, bump chests and yell in each others face at the bar til 2am (green) vs. don't even think about giving me a fist bump (red). About 200 bitcoiners showed up and I didn't see any color but green.
Anyone who went learned two things: 1) just how much we needed that conference and in-person events generally; and 2) what had been taken from us. On the way back to Austin, we (five of us in my car) decided to restart Austin Bitdevs–probably the first in-person meetup to come back. People would walk by on the streets of Austin in masks peering into the old Unchained office looking at us sideways.  
Austin Bitdevs inspired the Bitcoin Commons and it inevitably empowered (or inspired) many people to restart their meetups and re-focus on in-person events. Memories are short. Don't be complacent. When I left BitBlockBoom in 2020, I remember telling myself "never again." Gary was a leader. He led by example and inspired many of us. Now, it is time for bitcoiners to remember and show up.

BitBlockBoom is the best conference I've been to. It is true to bitcoin and it's in a bitcoiner city. Take things for granted at your own risk. If you're coming to Austin, I look forward to seeing and meeting all of you. If you're thinking about it, don't cower. Buy a ticket and show up. You will not regret it.
Update on Gradually, Then Suddenly – The Book Version
Manuscript is going final this week–I'm working on finishing touches with my editors now. From there it will take about three weeks to get designed in e-book and print format. The print version should be ready first week of October.

I will be launching a pre-sale next week, which will be hosted right here on bitcoiner.ghost.io. Bitcoin and lightning will be accepted. There will also be ways to get the PDF of the book version in advance, including individual chapters for download and sharing. News to come on that. Stay tuned.
Key Upcoming Calendar Events
August 17th (Thurs) - Austin Bitdevs Meetup at the Bitcoin Commons
August 22nd (Tues) - PlebLab Startup Day - Austin (I'm also speaking)
August 25th & 26th (Fri/Sat) - BitBlockBoom - Austin (I'm also speaking)
September 2nd & 3rd - Baltic Honey Badger - Riga, Latvia (I'm not going but hear it is up there with the best bitcoin conferences).
September 8th & 9th - TABCONF - Atlanta, GA (similarly not going but this is one of the best/highest signal technical bitcoin conferences out there).
October 5th & 6th - Pacific Bitcoin - Los Angeles, CA (likely will be there)

Until next week (if not sooner). Best, Parker
_________________________________________

Final Thought: Marty Bent owes me a foreword.